Special fixings for the nuclear industry, key characteristics:
- small and medium production runs of high-precision, custom components,
- working to the AFCEN RCC-M code,
- very high-quality products with 100% inspection,
- very close tolerance machining,
- complete fabrication process management.

* high-performance stainless steels, heat treated steels, high-performance alloys such as Inconel, Monel and titanium alloys, aluminium alloys, copper alloys, polymers, etc.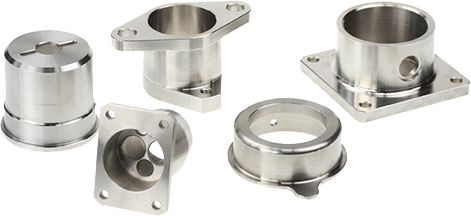 High-precision mechanical engineering: essential for nuclear safety
The nuclear industry relies on us for fabricating precision components in small and medium production runs. These special fixings, made for nuclear reactors in power stations, submarines and other craft, must be exceptionally reliable. Furthermore, they are made from specialist, difficult-to-machine materials* which are particularly difficult to machine. Our highly skilled workforce is able to rise to the challenge using the latest in machine tool technology. The Mont Blanc Productions workforce prides itself on its engagement, listening skills, responsiveness and sense of innovation.
Discover our professions