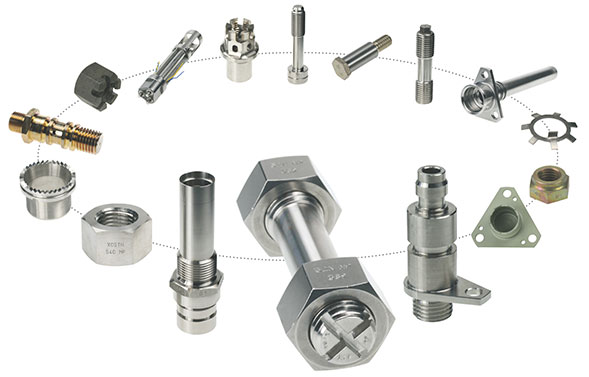 "Simple things made well" for excellence
Mont Blanc Productions started life as a specialist stainless steel screw maker but the range and depth of our savoir faire have developed with experience. We are now specialised in the fabrication of high-precision mechanical components using a highly skilled workforce and the latest machine tools.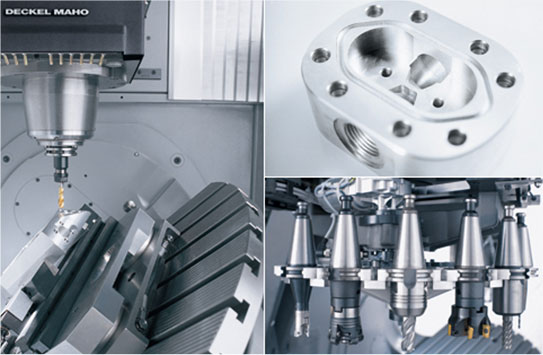 Complete high-precision mechanical engineering solutions
Our mission is to exploit specialist, difficult-to-machine materials to make components for the most demanding industries such as aerospace, nuclear power, defence. They are fabricated using processes selected for each customer's requirements, such as thread rolling, swaging, screw machining and electrical discharge machining, to the standards that apply in each industry.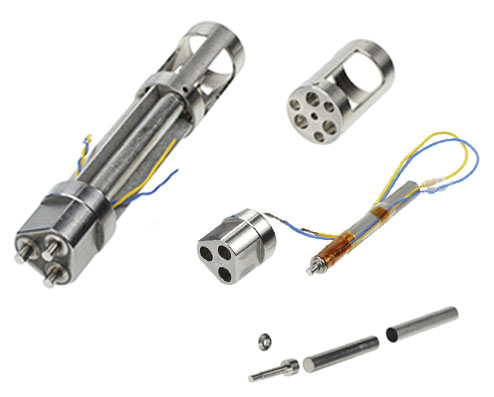 Management of all stages of fabrication and assembly
To provide our customers with complete solutions, we can manage the entire fabrication process of components, drawing on other highly skilled sub-contractors in the Arve valley cluster for surface treatment, welding, grinding, etc. In response to demand, Mont Blanc Productions has extended its services to unit assembly, kit assembly and integration as well as stockholding and customisation for standard parts.
Scope
> We specialise in prototypes and small and medium production runs from 5 to 5,000 parts, ideally from 50 to 2,000 parts.
> We use CNC, dual spindle, Y axis lathes to machine 5 mm to 80 mm OD bars and up to 300 mm OD blanks. 80% of our products are between 20 mm and 60 OD with lengths from 40 mm to 200 mm.
> We specialise in difficult-to-machine materials such as stainless steels (including, refractory and duplex grades), Inconel, Monel, titanium, aluminium and copper alloys and polymers. 80% of our products are made of stainless steel and we can machine special alloys with >1200 MPa UTS.
> We specialise in fixings fabricated by screw machining from 1 mm to 80 mm OD from continuous bar and up to 300 mm OD from blanks, cold swaging for small parts in large runs, hot swaging for larger parts in small and medium runs, thread rolling for stronger threads. We can produce threads with M, MJ, UNC, UNF, UNEF, UNJF, etc. pitches and forms and class 4 corrosion resistance.