Standard and special fixings for the defence industry, key characteristics:
- small and medium production runs of high-precision, custom components,
- working to standards for fixings (NF E, DIN),
- very high-quality products with 100% inspection,
- very close tolerance machining,
- reselling and stockholding,
- all-in-one solutions including: inspection, assembly, integration, kit assembly, packaging.

* high-performance stainless steels, heat treated steels, high-performance alloys such as Inconel, Monel and titanium alloys, aluminium alloys, copper alloys, polymers, etc.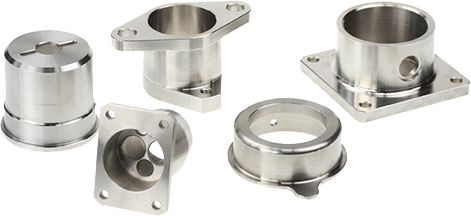 High-precision mechanical engineering for the defence industry
The French Navy, Army and Air Force have selected Mont Blanc Productions for the fabrication and supply of standard and special fixings. These high-precision fixings found in various craft, such as aircraft carriers, are fabricated using processes selected for each customer's requirements, such as thread rolling, swaging, screw machining and electrical discharge machining. They require specialist, difficult-to-machine materials* which are particularly demanding in terms of skills and equipment. We can work to European standards such as the French NF E standards and German DIN standards. We can supply standard fixings, even in one-offs, and also customise them.
Discover our professions